Mission
Living, working, visiting - safely, equitably, and sustainably for Bannau Brycheiniog
Human
societies
are
like
car
engines
that
constantly
redesign
themselves
and
within
which
every
component/person
is
connected
to
every
other
Quality of Life
Improving the quality of life and wellbeing for all those who live work and play in the Bannau. By 2028 we will have:
Future Food
The sustainability and affordability of healthy food available to residents and visitors will have improved through the creation of local food networks of sustainable food production and retailing.
Future Skills And Jobs
The demographic mix of people living in the Park will have increased as a result of investment in rural skills for the future.
Future Homes
People who need to or want to live their lives here will be able to do so within their means. There will be extensive protection against second and holiday homes where necessary. For those who cannot afford market prices there will be low carbon community led housing options available.
Future Heat And Power
We will have achieved a just transition to low carbon forms of heat and power.
Future Transport
Availability and accessibility of low carbon transport options will have increased. Active travel options will be easier to utilise day to day as will other mobility schemes such as e-car share and e-bike hire.
Future Lives
The people of Bannau Brycheiniog feel connected (a sense of belonging) In communities or visitor experiences which are caring, cohesive and enriching.
Future Connections
Digital connectivity is improved and provides opportunities for equal access to services, facilities and jobs.
Future Economy
Local communities and businesses will benefit from a vibrant and sustainable economy focused on local wealth generation and the foundational economy. Sustainable new investment will work alongside home grown businesses to provide good quality employment opportunities.
Equity, Diversity, Inclusion
We will challenge and remove discrimination and barriers to participation wherever they may occur, creating a National Park where everyone can find opportunity and belonging.
Future Visitors
We will have become the torchbearers for sustainable tourism. Visiting Bannau Brycheiniog provides a unique experience, which enhances support for nature recovery, community wellbeing, and the local economy. Visitors will know our story and be motivated to help us respond to key challenges, especially through their own actions and behaviours.
Welsh Language and Culture
Welsh culture is thriving and celebrated as part of the rich tapestry of cultural lives of Wales. There is an increased awareness and knowledge of the Welsh language and culture amongst our residents and visitors. Welsh language and culture is loved and valued by all regardless of levels of language fluency.
Sustainable Businesses
There will be a support network of businesses dedicated to building a local sustainable and equitable economy within Bannau Brycheiniog.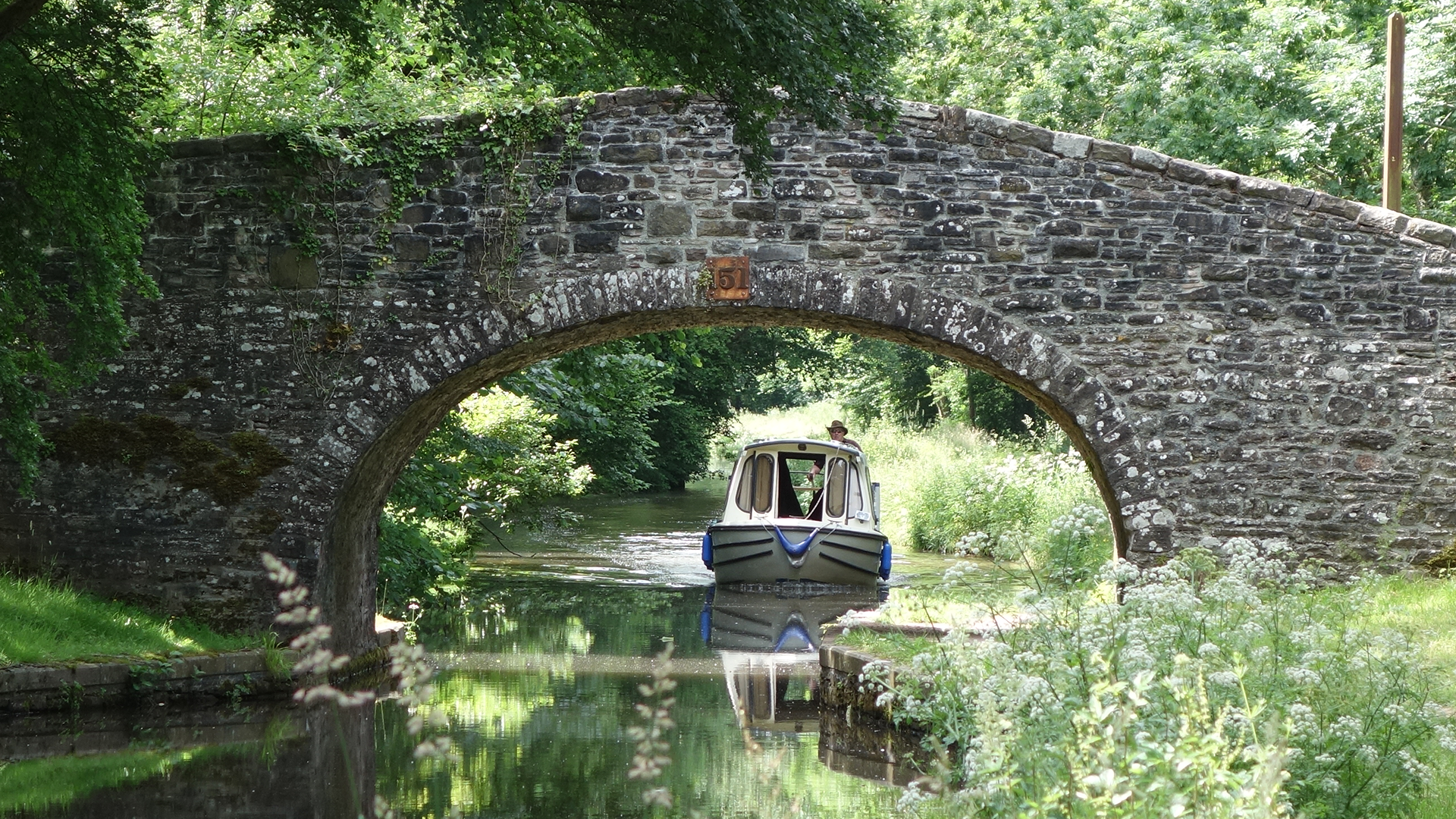 The Just and Safe Space
The people of the National Park are as varied as our landscape is ancient. Here we talk of those who live within our boundaries, who have made lives here, homes here, raised families, loved, laughed and faced fears here.
We also refer to those who run businesses from the Park. Maybe hosting one of the 5 million visitors we see each year, maybe farming the land, raising stock on the hills as has been done for generations, or doing something completely unrelated that just happens to be here in the Park, who knows. We also refer to those visitors, those who come to soak up the views, tread lightly on our soil, enjoy a bit of our famous hospitality.
Our people are our strength, and it is through our people that we will bring about the change that is needed for a sustainable future. It is also for our future generations of residents, visitors and business owners that we reiterate again and again this need for change.
Our resident population is however getting older. With time, this means that we will face a shortage of younger people of working age which will in turn have a knock on effect on the provision of services, facilities, our economy and our future sustainability. It also skews perceptions as young people's voices are lost from our communities.
Communities are challenged by the high proportion of houses being used as second and holiday homes. Although these bring economic benefit, they also create gaps in communities where houses are unoccupied, and communities dwindle in numbers, coherence and feelings of belonging suffer.
Our visitor profile has shifted dramatically since the covid lock downs. We are seeing more visitors than ever before, and some areas of the Park just don't have the infrastructure to support the levels of visitors that come. As a result, visitors and communities find themselves dealing with less than positive outcomes.
Taken in combination we see a population, both permanent and temporary which has moved beyond safe operating limits for the planet and society. Our communities are compromised, their needs are not being met, our visitors are inadvertently causing harm to the natural environments they have come to visit and value so much.
This is why our mission focuses so strongly on meeting day to day needs in a manner that respects the limits of planetary systems. Shifting the way people live, work and access the Park is critical if we are to ensure the people of the National Park a safe and sustainable future.
Neither
people
nor
nature
can
thrive
without
the
other,
we
are
all
part
of
the
complex
landscape
of
the
National
Park.
People
have
shaped
the
landscape
and
environment
of
the
Beacons
for
thousands
of
years
and
have
created
it,
protected
and
sometime
damaged
it.
Our
role
is
to
connect
or
reconnect
people
to
the
natural
environment
and
to
work
in
partnership
so
that
we
can
restore
the
balance
of
healthy
thriving
communities
and
people
in
the
Park
with
nature.